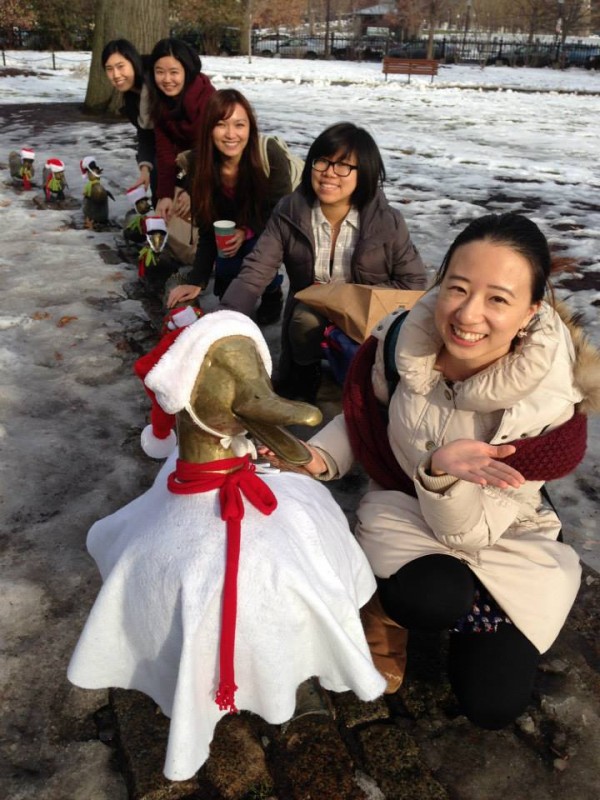 By Ivy Vong
For those who have been in Boston for some time, you might have visited the popular Boston Common and Boston Public Garden. But have you ever wondered why they often appear on Boston's top 10 tourist attractions? As someone who grew up in Boston, going to tourist attractions needs a lot of motivation on my part, but I'm always up for a stroll along the Boston Common and Public Garden. It is honestly quite enjoyable! Let me tell you about the history behind it.
The Common:
Did you know that The Boston Common is the oldest public park in the United States dating back to the 1600s and covers 50 acres? It was owned by William Blaxton, the city's first settler. It used to be a place for the grazing of cattle by families. However, overgrazing became a problem as more and more cows were bought. It was not until 1830 that grazing was banned and the Boston Common became a public recreational park.
The area served as a military base for British troops when they occupied Boston in 1775. It was also a place for public hangings of criminals.
My favorite thing to do is to pack a lunch with my friends, and walk over together to the Frog Pond, which is right at the center of the park. It is a great place to relax, people-watch, and skate during the winter!
Public Garden:
The Public Garden, which is directly connected to the Boston Common, is amazingly beautiful with a Victorian design and over 80 different species of plants and flowers. As you walk through the garden, you might also see statues of popular historical figures, like George Washington. You might have taken a ride on the famous Swan Boats, which were established and owned by a family back in 1877.
As for me, I recommend taking a picture at the statue of "Make Way for Ducklings."
Enjoy!
Learn more about English classes in Boston.
Comments
comments