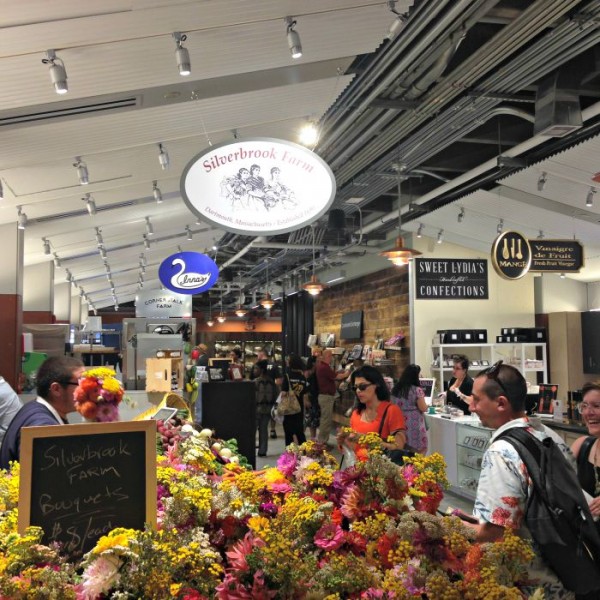 By Hannah Locke
There are always new and interesting things that come to Boston.
This month is the GRAND OPENING of the Boston Public Market. It is located directly above the Haymarket T-Stop, just near the the outdoor Haymarket that sets up every Friday and Saturday to sell cheap fruit and vegetables. The Boston Public Market is an indoor market, open Wednesdays to Sundays from 8am-8pm. It is only a five minute walk from EC Boston.
The Boston Public Market strives to "provide fresh, healthy food to consumers of all income levels, nourish our community, and educate the public about food sources, nutrition, and preparation." – their mission statement.
There are 35 vendors inside selling produce, meat, poultry, eggs, milk, cheese, fish, bread, baked goods, flowers, and an assortment of specialty and prepared foods. The city of Boston hopes that this area – including haymarket, Quincy Market, and Faneuil Hall – will soon be known as Boston's emerging Market District.
After class, gather some friends and go check out the Boston Public Market! Buy some treats and have a picnic on the Rose Fitzgerald Kennedy Greenway in the sunshine!
https://bostonpublicmarket.org/
Learn more about taking an English course at EC Boston!
Comments
comments