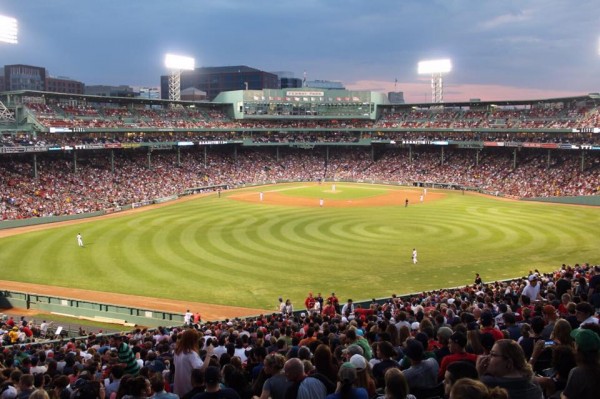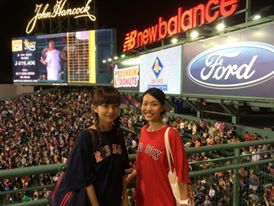 This week, our new intern, Nana, went to her first Red Sox game! Here is what she had to say about her experience.

Dadaaan! This Tuesday, I went to the Red Sox vs Indians game with EC Boston.
The Red Sox is Boston's beloved major baseball team. They have won 8 World Series. What I find exciting is that there are 2 Japanese players! Yeah!! Baseball is one of the most popular sports in Japan, so most of the Japanese can understand the rules. But don't worry! Even if you don't understand the rules well, you can enjoy the whole game.
You can feel the atmosphere at  Fenway Park, which is the oldest baseball stadium in the U.S. You can hear guys yelling about selling hot dogs and lemonade, people standing up, shouting and dancing along to the music.
Everyone, boys and girls, the young and the old, can enjoy a game. You should definitely go there! 
Get more information on learning English at EC Boston.
Comments
comments