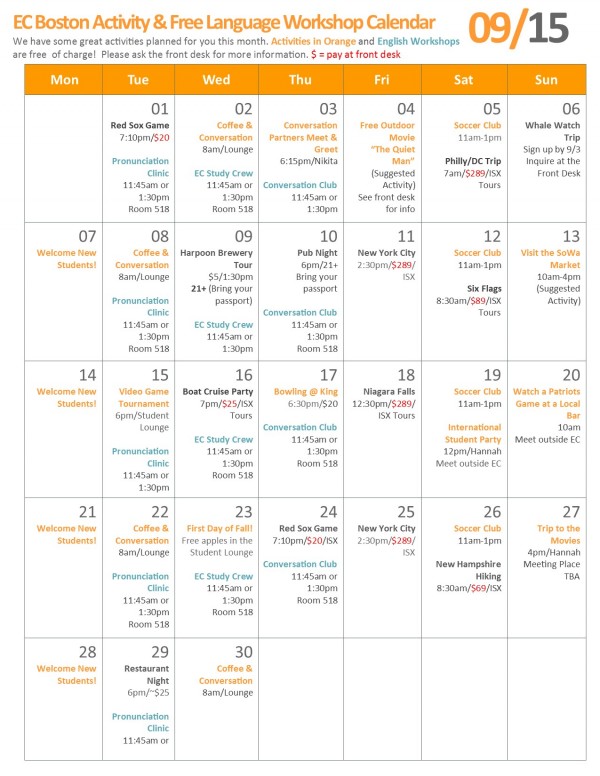 Happy September, students! Summer is coming to a close and fall is on its way. We have lots of fun activities planned for this month and many of them will be led by EC Boston's Student Ambassadors! We will be going on a whale watch, watching a Red Sox vs Yankees game, seeing an outdoor movie by the water, bowling at Kings, etc!
Don't forget, if you like an activity, head to the 4th floor and write your name on the sign-up sheet below the activity. Then, show up at the time listed on the 5th Floor Student Lounge unless otherwise specified.
We hope you enjoy the last full month of summer! Please see our Activities Coordinator, Nikita, if you have any further suggestions.
Learn more about English classes in Boston.
Comments
comments