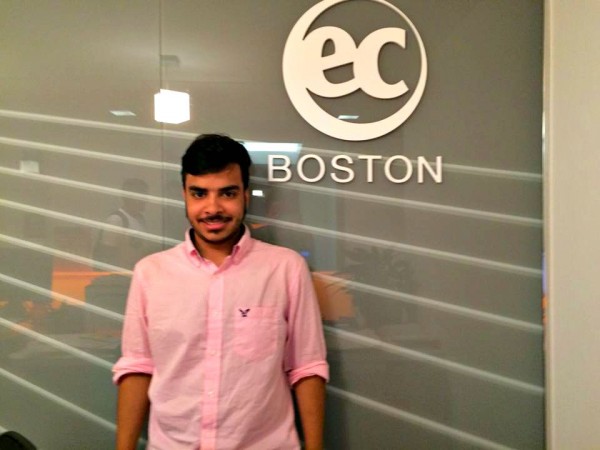 Meet Abdulelah Fahad Alqurashi of Saudi Arabia – EC Boston's New Student Ambassador!
Abdulelah has been at EC Boston since September 2014. He is currently studying Intensive English in our Academic Year program. You will probably see him with his best friend/sick kick, Mohammed Almutairi (also a Student Ambassador), walking the halls eager to speak with new students.
Abdulelah became a Student Ambassador just last month. When asked why he wanted to become an Ambassador, Abdullah said I've been here for a long time. I just want to improve my English and make friends. I want to have fun and enjoy the city with new students. 
If you have any questions about Boston or EC, ask Abdulelah when you see him in the halls!
Learn more about learning English in Boston!
Comments
comments