By Molly Cox

Looking for something to do this weekend as August comes to a close? What better than visit Boston's famous North End (a 10 minute walk from EC, accessible from North Station, Haymarket or Aquarium T Station)??
The event is called North End Week, and lasts from Friday, August 28th until Sunday, September 6th.
Friday features the start of St. Anthony's Feast – a centuries old tradition that originates from Montefalcione, Avellino east of Naples. The feast includes a parade, many food vendors and craft vendors, and plenty of activities such as walking tours. It's a great way to experience the Italian-American neighborhood that is the North End!
The week is filled with many low-cost events, so stop by for the afternoon or for the whole day!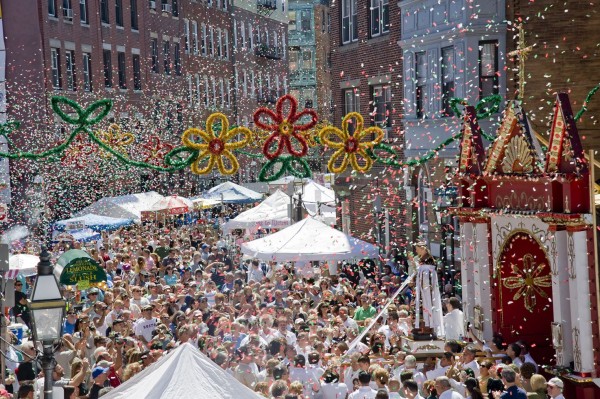 Learn more about taking an English course in Boston.
Comments
comments