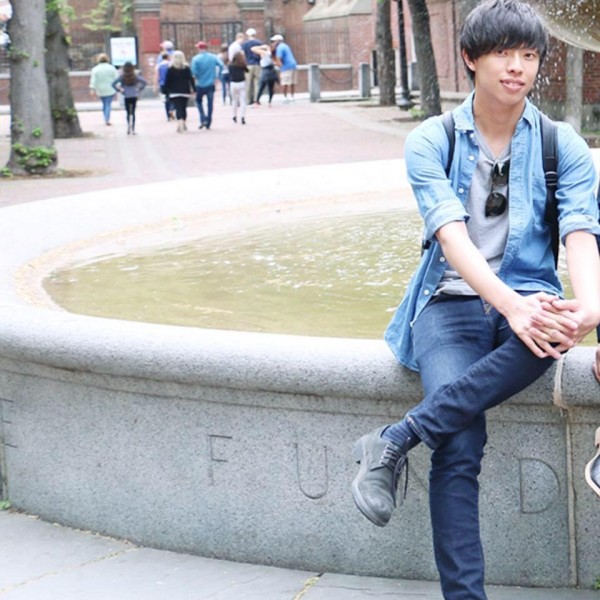 Meet Kenta Mitarai of Japan! Kenta has been here a little over 7 months and has studied both Intensive and Semi-Intensive English. HE is also an active member of EC Boston's Student Ambassador club! Here is what Kenta had to say about his EC experience.
The reason why I chose Boston was due to the fact that Boston is a really good place to study. I feel like Boston is my second home.
Anyway, let me talk about my experience at EC. It has already been 7 months since the time I came to Boston. First, I used to live in an EC apartment in Allston. It was a really big time for me when I arrived in Boston. I couldn't speak English very well, so it was difficult for me to even have a basic conversation with a friend. Although my situation was exactly what I needed – everyone regarded me as a friend. What I really want to say is that the people who I've met here are extremely awesome. If they hadn't helped me improve my English skills, I couldn't speak English even now. Thank you to all of my friends who I met in EC!
I strongly recommend studying here!
Learn more about Boston English.
Comments
comments