Happy Friday! This month, we're doing "Food of the Day Friday" in honor of Thanksgiving. This week's traditional Thanksgiving food is…cranberry sauce!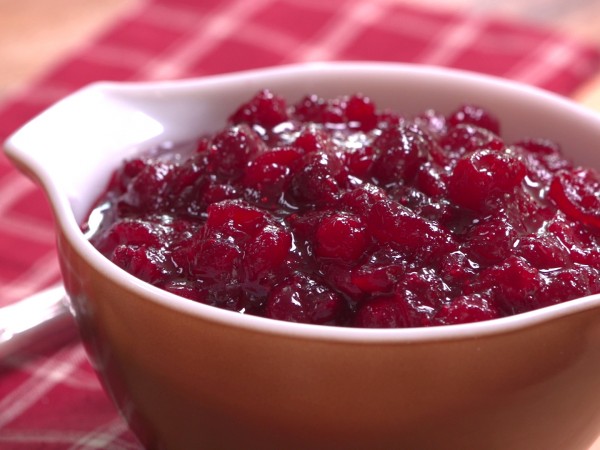 Cranberry sauce is a staple in almost every American household on Thanksgiving. Although it looks hardly appetizing, it compliments many of the main dishes perfectly, from turkey to mashed potatoes. It's likely that cranberry sauce was present at the first Thanksgiving with the pilgrims and the Native Americans, as the Native Americans used cranberries often for food and medicine and it is thought that the pilgrims were taught these uses by the Native Americans.
Although many households use canned cranberry jelly on Thanksgiving, some make theirs from scratch. Below you'll find the Martha Stewart recipe for basic cranberry sauce. Enjoy!
Ingredients
1 bag (12 ounces) cranberries
3/4 cup sugar
1 teaspoon grated lemon zest
1 cup water
Directions
In a medium saucepan, combine cranberries, sugar, lemon zest, and water; bring to a boil. Reduce to a simmer; cook until cranberries are soft, about 10 minutes. Transfer to a bowl, and let cool to room temperature.
Do you want to study in the USA to learn English? EC has locations all over the US in Boston, New York City, Miami, San Diego, San Francisco, Los Angeles and more.
Comments
comments