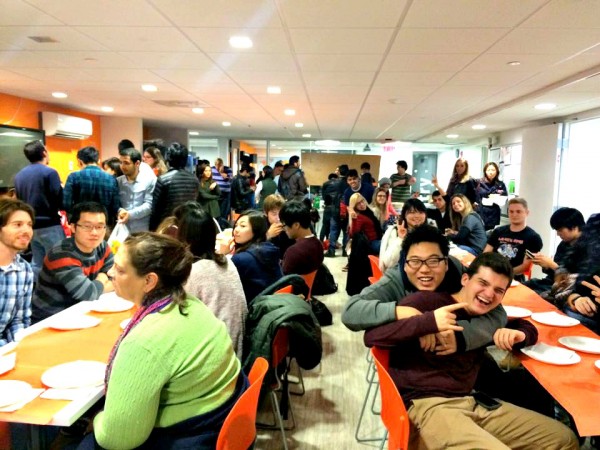 Last night was EC Boston's Thanksgiving Potluck.
Each student brought either a traditional Thanksgiving dish or a dish that is traditional of their culture. We had everything from turkey and mashed potatoes to stir fry to Saudi Arabian Kabsa. All in attendance shared and taught others about the dishes they brought and spent time getting to know each other and celebrating the holiday.
Time was spent reflecting on what we are all thankful for this year and many chose to write their thanks on our big "What I'm Thankful For" sign to be displayed for the next few weeks in the student lounge.
Thank you to everyone who came out. It was a great cultural experience and good time.
Do you want to study English in the USA to learn English? Check out EC Boston, located right in Boston's historic Faneuil Hall.
Comments
comments