Are you planning to come to EC to study in the USA to learn English? Check out our December Activity Calendar to see what's going on at EC Boston this coming month.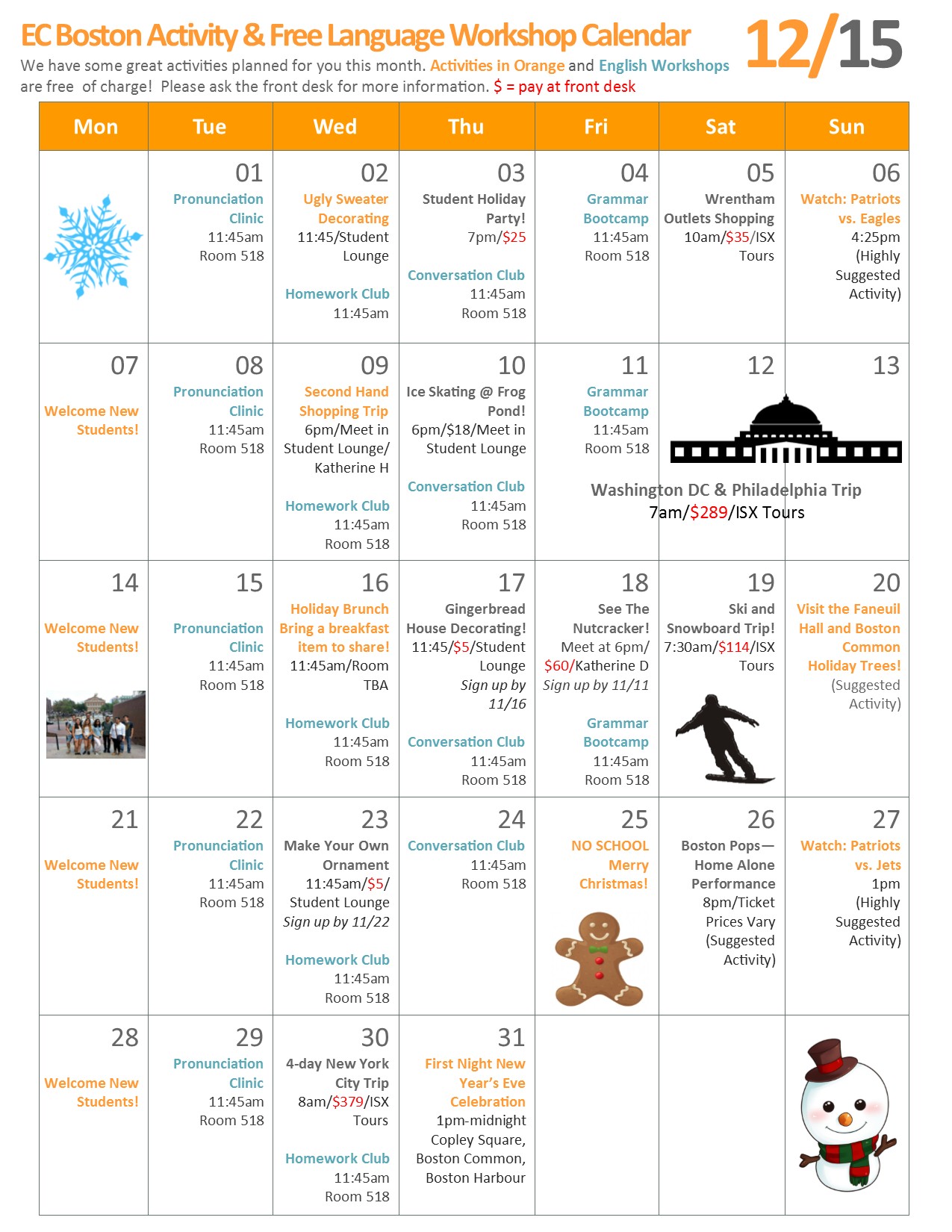 We have lots of fun activities planned for this month, many of them designed to help you gear up for the holiday season. We have a Second Hand Shopping trip, which will be led by teacher Katherine who will show you the best places to buy second hand things. Who doesn't love thriving? We will also have gingerbread house making, ice skating on Frog Pond, ornament making, a ski trip and the list goes on.
Don't forget, if you like an activity, head to the 4th floor and write your name on the sign-up sheet below the activity. Then, show up at the time listed on the 5th Floor Student Lounge unless otherwise specified.
We hope you enjoy December and the holidays in Boston! Please see our Activities Coordinator, Nikita, if you have any further suggestions.
Comments
comments