By Bryn Keating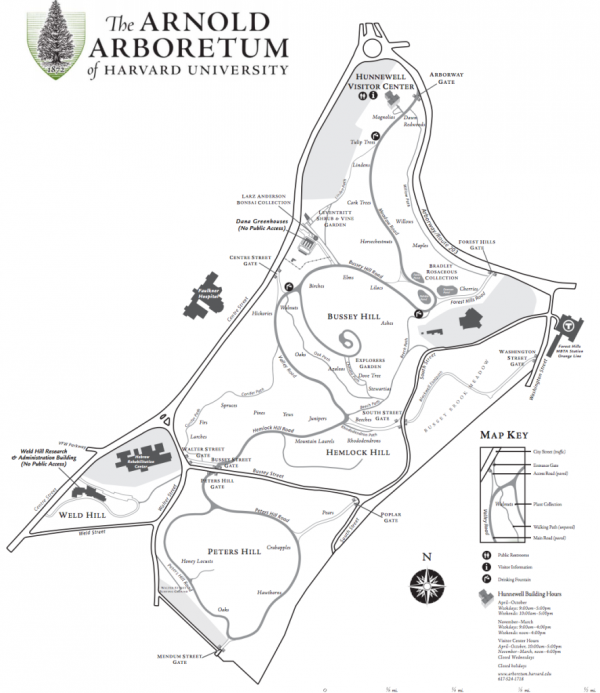 Do you want to feel like you've entered peaceful nature and left the city behind, but you don't have a car? Take the Orange Line to the Arnold Arboretum! The Arboretum, owned by the City of Boston and Harvard University, is a 281-acre living research collection of ponds, shrubs, and woods.
The Arboretum was established in 1872 and was designed by Frederick Law Olmstead, the same man who created New York City's Central Park. Highlights of the park include bonsai trees, hundreds of lilac bushes, and an information center for visitors.
There are many special events held throughout the year at the Arboretum, but winter is a particularly good time to visit. Although the weather has been warm lately, snow is coming! The hills in the park provide an excellent place to go sledding. Grab a cheap sled at Walgreens and head to Peter's Hill, at the south end of the park located in Roslindale at the intersection of Walter Street and Bussey Street. You will get a great view of the city and partake in the American sledding tradition!
The Arboretum is free and open to the public. It's a short walk from the Forest Hills stop on the Orange Line. Just follow the signs!
For more information and a schedule of classes and events, visit http://www.arboretum.harvard.edu/.
Learn more about Intensive English courses in Boston.
Comments
comments