By Marlayna Urbanski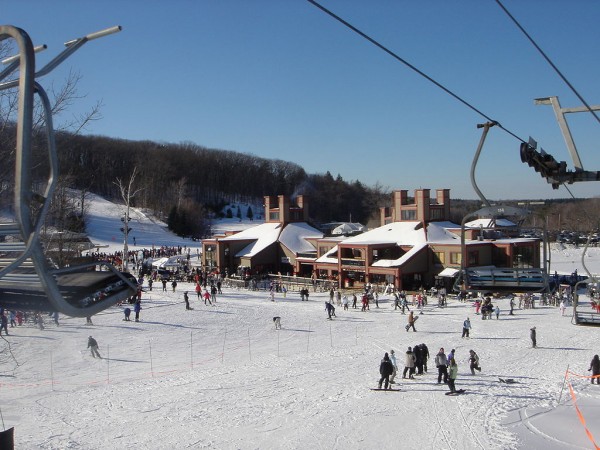 On average Boston usually gets the most snow in the months of January and February. As any local will tell you it can be pretty when it's coming down but after that it's just a hassle. UNLESS you can find a fun activity that you can do in the snow. Some people like to build snowmen, or go ice skating but the real thrill seekers like to ski. Well, you're in luck because, as you know, in Boston you can get anywhere without a car, even a mountain!
Introducing the Ski Train!
Wachusett Mountain is already considered the most accessible ski area in the eastern USA, according to SKI Magazine. Now getting there from Boston is even easier!
In conjunction with the Massachusetts Bay Transit Authority (MBTA), skiers and snowboarders from Boston can take the commuter rail from Boston's North Station to Fitchburg, MA on weekends throughout ski season.
TO WACHUSETT
Ski Train Departs North Station: 8:35 a.m.
Ski Train Arrives in Fitchburg: 10:08 a.m.
Shuttle directly to the mountain, approximately 20 minutes away.
DEPARTING WACHUSETT
Ski Train Departs Wachusett: 4:45 p.m. back to the Fitchburg
Ski Train Departs Fitchburg back to Boston: 5:35 p.m.
Runs Saturday and Sunday through March
Train includes a designated "ski" car for easy storage of ski/snowboard equipment.
"Ski Train" fare – $10.50 one-way (subject to change)
Learn more about taking English classes in Boston.
Comments
comments