By Jennifer Lacano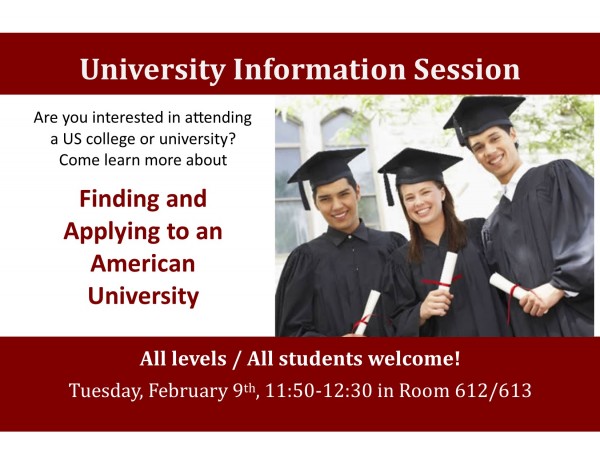 Are you an EC Boston student who is interested in attending a university in the US? Are you confused about the process? This Tuesday, February 9th, EC Boston will host a university information session during the lunch hour (11:50-12:35). We will give a brief overview of the different levels and types of higher education in the US, and then show you some easy ways to find more information from a university's website. We will also share with you some tools for researching and choosing a university.
If you are planning to attend, or even thinking of attending a US university, then please come and get informed!
Date: Tuesday, February 9, 2016
Time: 11:50 am – 12:35 pm
Location: Room 612/613
Open to: all EC Boston students
P.S. If you miss this talk, don't worry! We will host a university information session every month. Be sure to check the March Activity Calendar for details about the next one!
Comments
comments