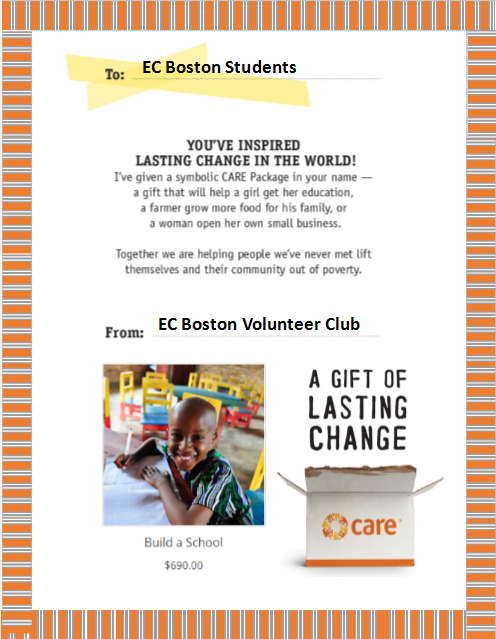 After a month of activities and fundraising…WE DID IT!!! We have reached our objective and today we have donated $690 to Care.org to build a school! Big thanks to:
-The A-M-A-Z-I-N-G EC Boston Volunteer Club. Without you, this campaign would have not been as successful!
-All of our EC Boston students and staff that participated. You made this possible with your donations, this gift would not have been possible without your engagement! Thanks a million!
-And last but not least, a huge thanks to EC Company & the Corporate Social Responsibility department for matching our donation by adding an extra $200! Thank you!
Sincerely,
Doris Domingo
Comments
comments