Hello, everyone. It's with heavy hearts that we would like to announce the departure of two amazing members from the EC Boston team: Molly and Dani.
Though we are sad to see them go, both will be moving on to great things. Both Molly and Dani are hardworking and exceptional at what they do, and we will miss them!
Here are some words from both Molly and Dani:
"Hi everyone! I'm Molly and I am the Regional Student Services Coordinator for EC USA. I used to work as a Student Services Coordinator for Boston before I became the regional coordinator, and often help out at the front desk when I'm not traveling to other EC schools. In about a week however, I will be moving on to Los Angeles to take on the position of Student Services Manager!
I have loved working in Boston for these last three years, first as host family coordinator, then as accommodations coordinator, after that as Student Services Coordinator and finally as Regional Student Services Coordinator. My favorite part about the Boston school is the great sense of community that students experience while they are here. Our superb teachers and staff help to build that atmosphere, and our long term students sustain it!
Thank you for being an amazing environment to work in, I will miss you all, and come visit me in sunny (and warm) Los Angeles! XXOX
 -Molly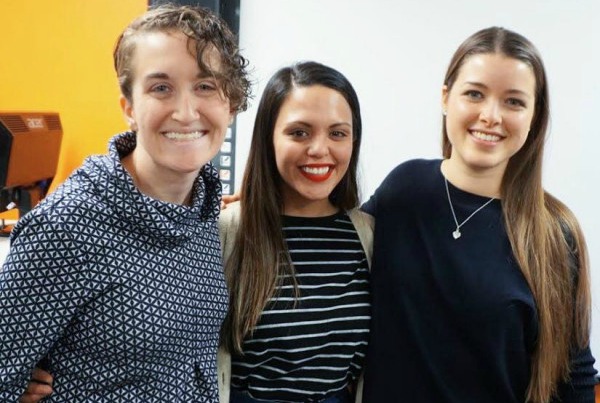 Dear EC,
This is a weird position for me to be in. I've gotten used to saying goodbye to my students as they inevitably graduate and leave, often to the other side of the world, but this is the first time in the two and a half years that I've been at EC that I have had to say goodbye to you because I'm the one leaving, and it's hard. It's harder to leave you than it has been for me to have you leave me. I can't imagine that all of my current students will still be here, and I'll be somewhere else. I'm also sad to think that my former students may come back to visit EC, and I won't see them. It's bittersweet (today mostly bitter) to have to say goodbye, but all good things must end. Still, I hope that I won't become a stranger and that I'll still see you all from time to time.
Students, I'd also like to thank you, each of you, past and present, for making me feel like such an important and welcome member of the EC community. When I started here, as some of you know, I was coming off of a very bad teaching experience at a high school. I had lost my confidence in myself as a teacher, and I wasn't sure that I could be a good teacher anymore. Then I came here and met all of you. You gave me my confidence back. In your enthusiasm for my lessons, I found myself as a teacher again, and I can't thank you all enough for that. I owe you all the world. You've made me feel valuable and loved and respected and useful, and there aren't words to express how full of thanks my heart is for that. Thank you a thousand times.
As for the staff, EC has become like a family to me. Some of my best friends in Boston still work here. This is where I found my first trivia team. This is where I met both of my current roommates. This is where I found the greatest boss on the face of the earth in Jenna. Working here has been so great because I come to work and see such amazing people every day. Jenna, Nikita, Molly, Rick, Joseph, Cat, Elaine, Matt, Virginia, Jen and Dan, thank you all for being great coworkers and humans. I love and respect you all, and plan on continuing to see you going forward.
It has been a great two and a half years, and, as I go forward, to borrow and slightly alter a line from E. E. Cummings, I will carry you and these memories with me. I will carry them in my heart.
-Dani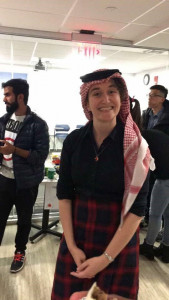 Thank you, Molly and Dani, for all you have done at EC Boston and best of luck to you both on your future endeavors!
Learn more about English classes in Boston.
Comments
comments