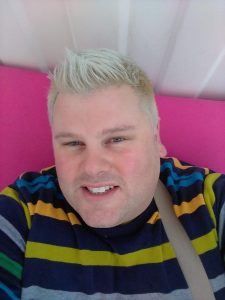 Dan Gauron has taught here at EC English school in Boston for several years now. Originally from New Hampshire, Dan loves life here in Boston and wants to share the places he likes to go to the most.
So, Dan, what's the place you recommend the most here in Boston?
You should visit Top of the Hub before 3 PM on a weekday. You get to see Boston from above and you get better views than you would at the Skywalk Observatory.  However, if you go, you must order a drink or appetizer, but you'll get to sit in a quiet place and look out the windows. You shouldn't go there if you don't plan to eat or drink something.
That sounds great! How about for something more casual?
Kelly's roast beef. The one near Wellington T station has a dining area. However, the one across from Revere beach doesn't have indoor seating (it's more of a Summer thing). You should go here at it's the typical New England burger and roast beef place!
You should try their bacon cheese fries, a large roast beef with lettuce, tomato, onion, pickles, BBQ sauce, mayo and cheese, or a lobster roll or really any seafood dinner
Ah, seafood, what New England is famous for! What's your favorite seafood restaurant?
Belle Isle Seafood: it's a little expensive, but the views are amazing! Get a fried seafood combo and split it with a friend, you won't regret it!
That sounds good, but I'm not hungry right now, where should I go?
Deer Island. Carefully read the Winthrop bus 713 schedule and go to Point Shirley. If you have some spare money to spend and don't want to ride the bus, take a Winthrop taxi, Lyft or Uber and ask for Deer Island! Walking around Deer Island takes about an hour or so, it's 2.6 miles. Make sure you go up the hill for amazing views of Boston!
Awesome, thanks Dan!
Do you want to study with our beloved Dan? Head over to our website to learn more about taking our English courses in Boston!
Comments
comments