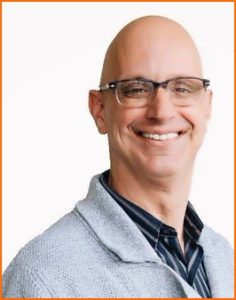 What is a DOS? It is an acronym for Director of Studies. The Director of Studies is in charge of academics and making sure our students are taking the best English courses possible! Our DOS here in Boston is Doug Willcox! Growing up in Hamilton, Massachusetts, Doug prides himself on being from the Boston area and loves talking about life in the city and our beloved sports teams! We decided to ask Doug how students can enjoy themselves in their free time!
Hey Doug, what are your favorite things to do in Boston?
There is no better way in Boston to enjoy a good run than to jog along the Charles. The numerous bridges that criss-cross the river make for an ideal way to keep track of distances while enjoying the views of life in Boston. For extra credit, check out the Smoots on the Harvard Bridge, then read about their origins! Close by. you can spend a couple of hours at the Harvard Museum of Natural History. Located a short walk from Porter Square in Cambridge, it's a great way to expand your horizons.
What about something sports related, we all know you're a sports guy
Attend a college hockey game at Boston University! The (relatively) new arena is as nice as any professional arena in the country. College hockey is competitive in this area, so the fan is sure to see some good talent on the ice. Go Terriers! Also, there's The Beanpot. Four schools – Boston University, Boston College, Northeastern University, and Harvard University – compete for bragging rights in this round-robin event. Northeastern University has won in 2018 and 2019, but I'm sure BU will come back next year!
Thanks so much, Doug!
Do you want Doug as your DOS? Check out our English courses here at EC Boston!
Comments
comments