Our wonderful teacher, Rachid Hsein, took a group of students to visit The Swan Boats in Boston Common last week.
One of the most incredible things about The Swan Boats in Boston is that they've been in operation since 1877. That means that for almost 150 years, people have been coming to Boston and riding these beautiful boats. In the United States of America, 150 years is a very long time. Only 101 years before 1877, the Declaration of Independence was signed. This is when USA officially became a country!
Rachid told us that the weather for the trip to the swan boats was perfect. It was around 80 degrees Fahrenheit (that's around 27 degrees Celsius!) with a nice summer breeze. And he said that, when they were on the water, the sun came out from behind the clouds. This sounds like the perfect time to be relaxing in a swan boat.
Our Student Services Team has created a jam-packed activity calendar this summer, and we're running a different activity every single day. Here at EC Boston, we have a culture of studying very hard all day, and then having fun in the afternoons. This means our students learn English in both an academic and social context, which means they learn a lot and have fun doing it!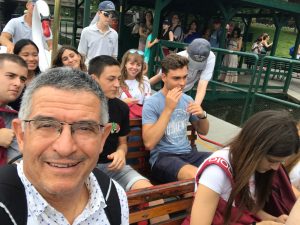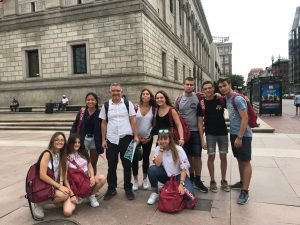 Comments
comments