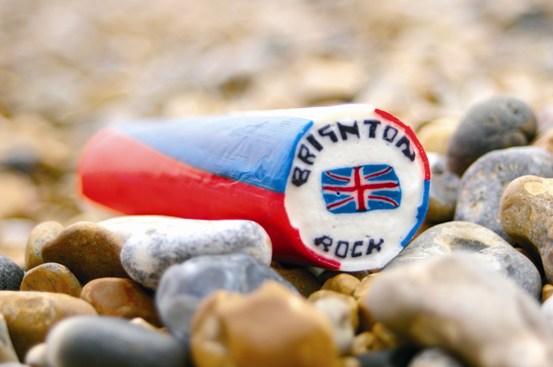 Brighton lies on the south coast of England and has attracted the attention of celebrities and royals wishing to find the perfect balance for centuries. Little wonder that thousands of students of all ages from all over the world flock to this seaside resort to study English. Here are a few of the reasons why Brighton is so popular.
Brighton's seaside location makes people feel good
In the 19th century Brighton would attract a large number of people from far who were convinced that they would benefit from the healing properties of the sea at Brighton beach would heal them from their physical ailments. Although medical science has come a long way since then, people with asthma and other respiratory complaints do find they can breathe a lot easier here. The fact that the sea is so close to the centre of town gives Brighton a steady supply of fresh sea breezes.
Brighton has the ideal mix of beach life and city life
Brighton's distinct blend of busy city and laid back beach can lift even the most despondent of souls. Where else can you find such a vast array of entertainment and cultural gems a stone's throw away from a beautiful beach. Little wonder it is known as "London by the sea". The city has a variety of sub-sections that ensures that all walks of life enjoy exactly the same variety of services and entertainment as larger cities in the UK.
Brighton has some of the best night life in the UK
There's always something exciting happening in Brighton. On any day of the week you can choose from a vast selection of live music, theatre and club events to rival much larger cities. Satisfying both mainstream and alternative tastes, the multitude of largely intimate venues provide visitors with a bewildering amount of choice. I short it is practically impossible to get bored in Brighton.
Brighton is a city buzzing with creativity
It is little wonder that Brighton attracts creative minds from all over the world. Home to various music and film celebrities it is also a hotbed for creativity. Its distinctly liberal attitude where you can be exactly who you want to be and the cosmopolitan feel of the city have provided the perfect backdrop for creativity to flourish in all the arts.
Brighton is a friendly place to be
No scientific proof to this claim exists but ask any visitor what they think about Brightonians and they will tell you that they are generally very friendly, outgoing and kind. Foreign visitors are immediately made to feel welcome with a kind smile or a friendly greeting by a local. No wonder most visitors end up staying!
Comments
comments