Hi, I'm Isabella!
The new intern et EC Brighton!
I started my internship on the 23rd of February and will be here for the whole summer until the beginning of September.
At the moment you can find me in reception together with my lovely collegue Stephenie. Besides the administration work I'm trying to improve the activity programme at EC by planning some activities such such as the "Comic Relief-Party" (have a look at the next blog). So if you have any ideas or suggestions regarding activities please come and tell me in reception!
The picture you can see was taken in London where I went two weeks ago. A great place to go over the weekend! 🙂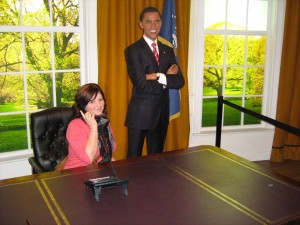 Comments
comments