Sport Relief is coming up this weekend (19th-21st March), and EC Brighton will be raising money for charities that aim to help vulnerable groups of people across the world, combating issues such as poverty, disability and domestic abuse.  Sport Relief (or Comic Relief) is a worthy cause that takes place once every year, so for this reason we are encouraging staff and students to dig deep in their pockets and make a donation to the charity.
Our very own Ingmar and Matthew of EC are doing a sponsored run on Sunday 21st, so if you would like to sponsor them, or even run with them, please speak to Charlotte in Reception.  Rumour has it that they might be running in some sort of costume…cameras ready!!
Sport Relief this year is also known as Red Socks Day, so look out for the staff sporting dashing red socks this Friday! Please feel free to wear some red clothes this Friday to promote awareness of the charity, and if you have any funny red costume-y things, wear them to school as well!
We would be very grateful for any donations you can give – we have a donation box on the desk in Reception.  For more information on how to get involved please speak to Charlotte. Thank you!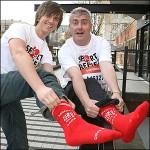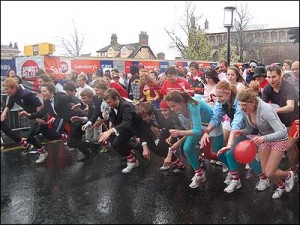 Comments
comments