As you probably know, this weekend is Easter Weekend, a highly important Christian festival.  According to the Bible, Jesus Christ was resurrected 3 days after his crucifixion, and the Easter weekend marks this resurrection.  Easter also marks the end of Lent, a season of fasting and penance.  For these reasons, Easter Eggs are a recognised sign of the holiday.
We are running a little competition in the EC Cafe – an Easter Egg Hunt! There are 16 paper Easter Eggs hidden around the school.  Your task is to take an Answer Form from the EC Cafe, find the 16 eggs and write down their locations on your Answer Form. Then hand your completed form (with your name on it) into Reception.  There will be a Prize Draw on Tuesday 6th April, and the winner will get a yummy Easter surprise! Get involved!
Whatever you do over this weekend, have a very Happy Easter, and eat lots of chocolate!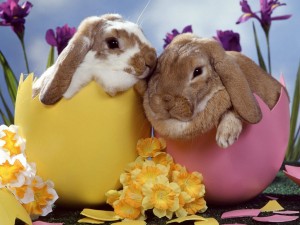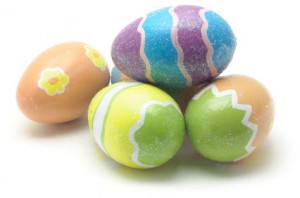 Comments
comments