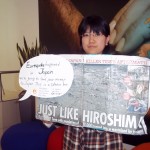 Dear EC Students
The biggest earthquake and Tsunami happened in Japan on 11/03/2011.  We would like to send some money to Japan because a lot of people need some food, water and our help. 
We are going to send the money to the British Red Cross who will send the money to Japan.
If you would like to donate some money, please put the money into the box on the reception desk.  We will send this money to the British Red Cross on Friday, 18 March 2011. 
Thank you for your kindness!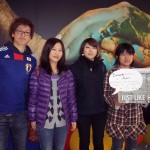 From Maki, Hidemi, Azusa, Rieko, Yuki, Kanae and Yoko from Japan.
Comments
comments