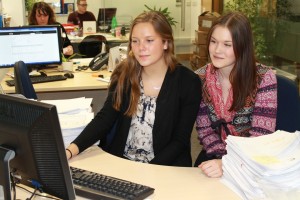 Hi everybody,
Last week we have had visitors from Sweden, our teacher Hans and Vera's parents. Our teacher visited us at the office on Friday. He came to make sure that everything is fine and we showed him the school and what we're working with here at EC. Bernard took us and Hans for lunch in the Marina. While we were in the Marina we noticed that there was a lot of different restaurant's and a beautiful port.
Last Saturday we went to the Mash Tun with some of the EC staff, we would like to recommend this pub because of the great atmosphere and the good music.
At the office last week we've got some new nice furniture's so we have been reorganizing our work space. Because of the reorganization Vera has been started to archiving all of the information about old students.  Emilia has been working with finding activities about the Chinese New Year which is coming up next week. You can read more about that soon here on the blog.
-If you would like to apply for an internship with EC, please check our vacancies page for further information: http://www.ecenglish.com/work-for-ec/vacancies
-For more information about studying abroad go to our website: www.ecenglish.com
Comments
comments