I attended an IELTS course at EC school and overall I really had a positive experience.
The things I liked most are definitely the staff and teachers.
What I can say about the staff is that they are very kind, helpful, efficient and professional. In addition to this, they are also very friendly and easygoing (Eli, Ivan, Victor, etc.). Moreover, I have enjoyed their company at "pub nights", when students, teachers and staff usually meet up and have fun.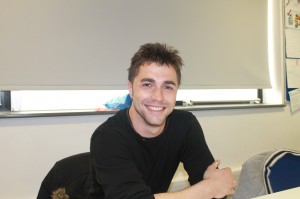 As for the teachers, they are really prepared (it's not so easy to find skillful and cool teachers such as Andy and Jo!) but what stands out is their way to connect with students and to get them involved in classes in an enjoyable way.
In short, I would recommend this school to everyone because I had such a great time here (something not very usual when you study!).
Comments
comments