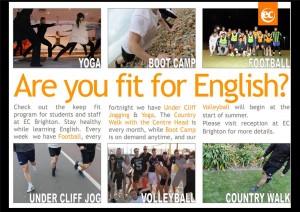 Millions of people practise sports all over the world. The latest survey revealed that 15.5 million people now practise sport at least once a week in England!
Last year, the Olympic Games took place in London, where the UK finished fourth in the overall medal rankings with a total of 65 medals. This event helped promote the practice of different sports in the UK. However, there are different traditional sports in England. Football, rugby or cricket are some examples of the most famous sports in the UK. Furthermore, they were invented in our country!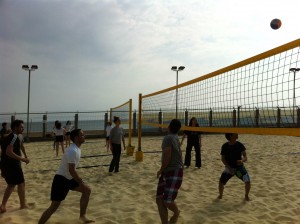 We have different sports for you to enjoy at EC Brighton. We offer the chance to play football once a week and, during the summer, to play volleyball. In addition, every month we have yoga, jogging and country walk activities. We would like to encourage you to keep fit with us! Don't forget to sign up at reception!
Comments
comments