We love to receive nice comments from our students from our new survey system or personally!
It means so much to us to know we are getting it right!
However, we don't always get it right. We also like to hear from student's who are not so happy so we can put things right! So please don't forget to complete the e-mail surveys you receive throughout your stay at EC Brighton or even after you leave.
Here's a reminder of our promises to you about these surveys :
We promise that we will make changes and improvements from your feedback! We also promise to tell you about the changes we make.
We promise to treat your comments with care. Comments are only used to improve your experience and the experience of other students!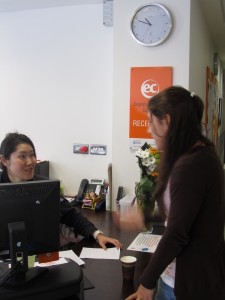 If you are having any problems at all, please come and speak to our staff as we are here to help.
Please look out for our survey e-mails as what you think really matters to us.
Comments
comments