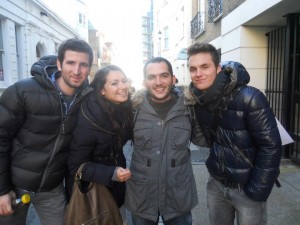 In my opinion this has been the most beautiful experience in my whole life. I met a lot of new people from all around the world. The teachers and the school were ABSOLUTELY perfect.All the staff of EC Brighton is really competent. I have never had a problem.

My host-family was really kind, nice and helpful. Michael is a really good person and he loves spending time talking to his students. If i reached this level of English (advanced) is also because of him. The house is always clean and in order. Michael is a good chef and he cooks for you whatever you want to eat.

It has been like living in a dream for 6 months. Unfortunately when you are having fun the time passes by really quickly. This is not a goodbye! I would like to come back here to not forget my English and to have another unbelievable experience!
Comments
comments