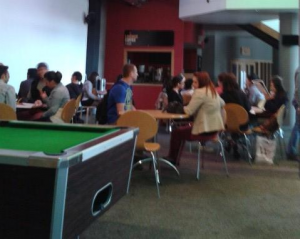 The First Certificate in English is becoming one of the most famous qualifications all over the world. It's a Cambridge certificate, so it is a highly-regarded achievement.
The test consists of different parts, which evaluate the skills of each student. These parts are: speaking, reading comprehension, writing, use of English and listening. It takes two days to complete the exam; one for the speaking part and another for the rest. You need a score of at least 60% to pass the exam and obtain the certificate.
Last week, a group of EC students took the exam after a specific course in the school. We wish them the best of luck and hope that they all pass, as they have worked very hard every day with us and we are extremely proud of them!
Don't miss the chance to join our course at EC Brighton and become the proud owner of an FCE certificate!!!
Comments
comments