Last night, we hosted our first ever EC Brighton Pub Quiz! Teachers, Angela and Charlotte, were the quiz masters for the evening and we are happy to say, it was a huge success!
We were expecting about 30 students but ended up taking over the pub on a would-be quiet Tuesday night!

There were 6 rounds of questions about Brighton, geography, the school, teachers' languages, general knowledge and EC staff baby photos.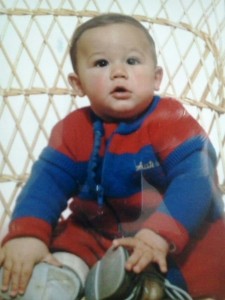 Students were encouraged to form teams (maximum of 6) of mixed nationalities to increase their chances of answering the questions. We had a few bizarre team names – 'The Knights of the Wind', 'The Power Rangers', 'The Crazy Drinkers', 'Bubbles' – to name but a few, but our winning team, after a dramatic tie-break situation against 'Afdul' were… 'Think out of the box'!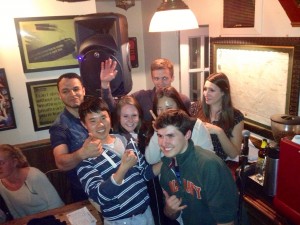 A massive congratulations to them for being our first ever winners! They received a Mucky Duck voucher worth £25 to spend on food and drink! They were not the only prize-winners though… Our second-to-last losers (haha!), 'The Guinness Team', also received a goody bag full of silly treats!
Thank you to everybody who came and participated. We hope you enjoyed it as much as we did. It was lovely to see such a mix of levels and nationalities working together. We also hope you learnt a few new things…
The library is on the first floor.
First break is at 10am.
The Mini is famous for driving from London to Brighton.
A 500-Euro note is purple.
Pasta was first made in China.
Kuwaiti currency is Dinar.
Brad/Brandy is our Director of Studies.
Don't forget, we'll be doing this again next month and the prizes will be even bigger and better!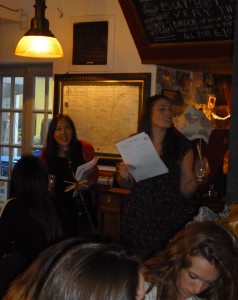 Comments
comments