Álvaro has been with us at the Junior Centre for two weeks and today is his last day! He is only 17 – our youngest intern at the moment – and has been a great help 🙂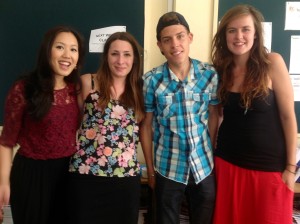 Here, he tells us about his experience…
My time in Brighton
My name is Álvaro Rodriguez and it is my second time that I have visited England. My first time was a few years ago when I went to Woking for an exchange for one week and now I'm in Brighton working as an intern at the EC Brighton Junior School and it is my second week working here. My first days in Brighton were a little bit chaotic because I didn't know what bus I needed to get to go home but other than that everything was fine. The first week in Brighton I visited many places like the Pier or the Royal Pavilion. I also got upset because I didn't like the beach or the pigeons and seagull because they are very dirty and I don't like them at all.
Last Saturday, I went to visit London with some friends. We had a wonderful day visiting all the important monuments from London like Big Ben and the London Eye. We also went shopping. It was a great day.
It is my last week in Brighton and I enjoyed being here experiencing new things and making new friends. It has been two great weeks and I'm also very happy working at EC Junior School because the teachers and all the staff who I work with have been very nice to me and they are wonderful people. I did some fun work at the EC Junior School like sharpening pencils, washing the cups of the teachers and being the man of the milk but, apart from that, it was all great.
I stayed in a host family who are really lovely. They were also very nice to me , helping me all the time. I've been very lucky because the weather was excellent it was always sunny and hot and was great because I could go to the beach every day.
Álvaro Rodriguez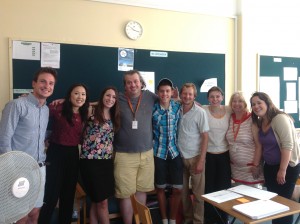 Comments
comments