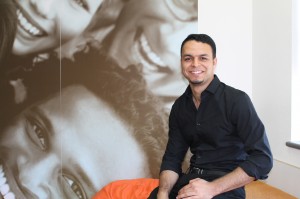 Hello everyone!

This is the time I have to say the most difficult word "goodbye". It seems to be yesterday when I arrived in Brighton!

I have had an amazing time at EC Brighton. It is so nice to meet people from different countries. I have been studying English for 7 months and since I arrived I have learned a lot of new things.  I started in the beginners class and now I've taken the IELTS course.

I would like to thank all the lovely teachers that I had and the EC staff, they are very kind and they listened to me and taught me a lot of things.

I would like to come back to the UK to do my masters degree so I hope to see some students that I met at EC! I will miss you. It is so hard to say goodbye!
Comments
comments