EC Brighton staff spent a lovely afternoon playing Croquet at Preston Park Croquet Club
Croquet is a very old game, possibly introduced to English in the 17th Century from France. It involves knocking large solid balls through "hoops" and you play it teams of two.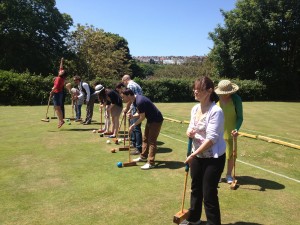 If you would like to have a go, you can play for about £2.00 each next to the beach at Kingsway, Hove
Or you can drop in at Preston Park Lawn Tennis & Croquet Club and say you would like a 2taster " session fro free at these times :
Monday – 10:00,  Wednesday – 09:45 & 13:45,  Saturday – 13:45, Sunday – 14:15
After the game, we had a loveley afternoon tea with sandwiches, scones, cream & strawberries washed down with Pimms and Lemonade 🙂 !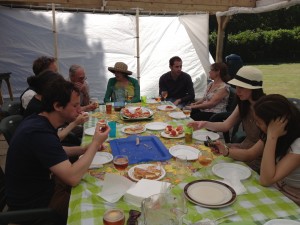 Comments
comments