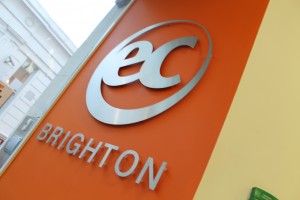 Why would you choose EC Brighton?
Brighton is a very well-known city for the Royal Pavilion, the Brighton Pier or the University of Brighton and Sussex and also for being a perfect city to study English. Did you know that there are around 30 English language schools in the Brighton and Hove area?
However, it is very difficult to find one that provides students from all over the world with the best value for money and make students feel at home.
At our school, all our teachers are fully qualified in teaching English as a foreign language and have solid experience in the field, knowing exactly what students need, and helping them maximise their time here.
All our classrooms are equipped with the latest technology and there are plenty of resources for teachers to display during the lessons. We also have a library where students can borrow the books and DVD's they fancy.
Also, our staff are always willing to help out with anything. Did you know most of them speak at least one more language apart from English?
We all do our best to make your English learning experience unforgettable. So don't hesitate and enroll on a course with us! EC is your Brighton English school! 🙂
Comments
comments