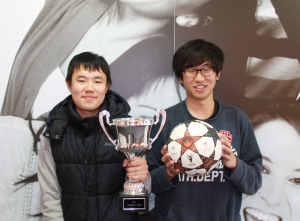 When I arrived at EC Brighton on my first day, I was completely nervous because I was not good at English. During the first lesson, I couldn't understand what the teacher said. However, my classmates were fantastic. We had luch together and we became close friends. In addition, teachers helped me.
The most interesting part in the school is football. I like playing football so I play every Thursday. Also, I joined the EC UK tournament which was held in September with Bernard, Victor, Simone, Ivan, Khalid and Lee and we won! I will never forget it.
I have had a great time in Brighton and at EC!
Comments
comments