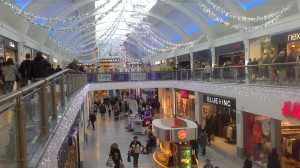 Traditionally 26 Dec was  a day when people received gifts from their bosses or employers, known as a "Christmas box". In our modern world Boxing Day is the first day of the famous Christmas sale when a lot of goods are reduced and become a bargain!
Not all the shops are going to be open on Boxing Day so do check the opening times before your go on a shopping spree. Also, start shopping early as there will be crowds and crowds of people running around by lunch time.
The biggest sale will obviously be in London so do check BBC news on 26 Dec to read about the huge queue to 'Harrods' and all the price reductions they will have on that day.
So relax, keep warm and enjoy the Christmas sale!!
Comments
comments