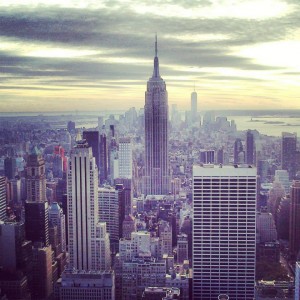 I had been to New York before. However, I thought I'd spend a week off visiting a good friend of mine who lives in Manhattan and enjoying this amazing city one more time. New York is one of those gripping places that make you come back whenever you have the chance. Also, and as you may know, we have EC New York located in the heart of the city.  So… why not write a blog for our EC Brighton students so that they can find out the must-see landmarks and places I would include in the perfect tour round "the city that never sleeps"?
What to see in Manhattan
Stroll around Little Italy and Chinatown, two of the most famous quartiers in NY. Three of the landmarks you can't leave New York without visiting are the Statue of Liberty, the Empire State Building and Brooklyn Bridge, from where you can see Manhattan's skyscraper and take some awesome photos!
Go shopping in Times Square and 5th Avenue where you will find some of the best and most expensive shops in the city!
Central Park is the lung of the city. Walk round its endless pathways, take a look at the reservoir and go ice skating in the ice rink for an affordable price. Also, are you into museums? Visit the Museum of Natural History, the biggest museum in the city.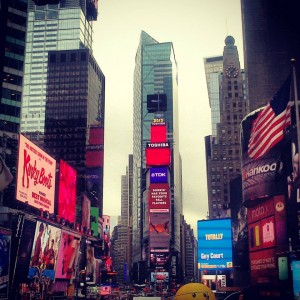 Situated in the bustling Times Square in the heart of the city, EC New York offers a great learning environment: 16 classrooms, Wifi, Café, self-study rooms… I had the chance to speak to Bindu Varghese (Director of Studies) and Jamey Sadownick (Assistant Director of Studies), who were very nice and showed me the school. The staff, location and facilities can't be better!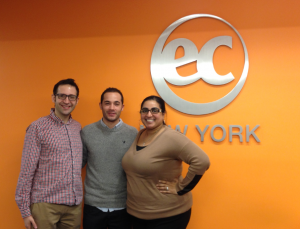 Did you know that…
New York population is around 20,500,000, being one of the largest cities in the world.
There are three airports in NY: JFK, La Guardia and Newark.
Comments
comments