After I had finished college at the age of 18 I applied to be a summer camp leader in the USA. In June 2008 I travelled to Holiday Home Camp, in Wisconsin, where I spent the whole of the summer.
Check out the camp here: http://www.holidayhomecamp.org/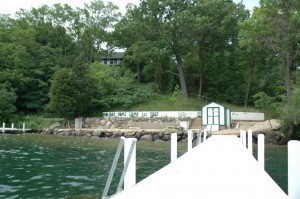 Holiday Home Camp is a non-profit camp for youths from disadvantaged backgrounds. This meant children from all sorts of different backgrounds, and it is situated on a small lake called Lake Geneva, which meant there were loads of activities including swimming, water trampolines, hiking, a huge high rope system, speed boating, kayaking, sports and games. The camp hosted up to 120 children at a time. It made for some very noisy mealtimes! In the evenings we would have a big campfire and make Smores and sing songs. Sometimes we went camping in the woods, but most of the time we stayed in cabins.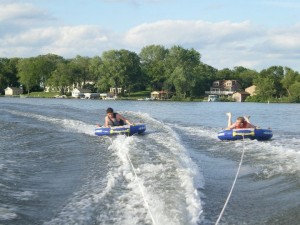 During the weekends we had staff socials, often leaving the camp and visiting nearby cities. There were more than 40 staff members from all around the world: The USA, UK, Holland, Ireland, Jamaica, Mexico and Australia.
After camp finished, I travelled with 4 other guys who I'd worked with. Over 2 weeks we visited Chicago, Miami, Washington DC, Boston and ended up in New York.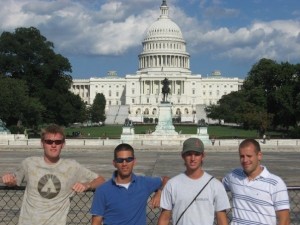 The whole summer didn't cost very much, but the experience was priceless. I met a huge variety of people of all ages and learnt an unbelievable amount. I learned a great deal about life in the USA, about working with children, but most of all I learned loads about myself. I became more confident and relaxed, and matured a lot in a few short months.
It was a great life experience and one I would recommend anyone to do which has left me with a thousand stories:
A drunken journey through Washington DC on a bus
A midnight speedboat journey in the moonlight
The time I tried to do a backflip on the water trampoline resulting in kneeing myself in the face and splitting my cheek open
Hugging armed policemen and loads more.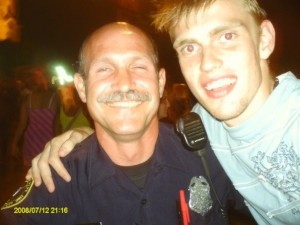 There are several companies who help to make it easy and organised the whole thing. You can find a list online. The USA has over 5000 camps across the country. You can end up going anywhere!
It's a great way to meet people, to travel and learn about other cultures, and to learn all about the USA. It was so much fun I did it AGAIN in 2010! I'd highly recommend it to everyone. If you'd like to know more, just ask.
Alistair
Comments
comments