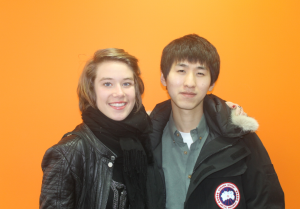 Hi! I'm Alice and I'm from France. I studied an intensive English course  for 4 months at EC school in Brighton and now it's time to leave…
I really enjoyed my stay in Brighton, it's such a great town!
I am so glad I studied at EC Brighton. I have improved my English a lot  thank to the teachers.!! And also I met amazing people, I had a really good time with all of them and I am so grateful for that.
I remember my first day at school, my level of English was intermediate. I didn't know anybody but after a few days I made so many friends!
It has been legendary!!!
===
EC offers various courses, including long-term English courses in Brighton.
Comments
comments