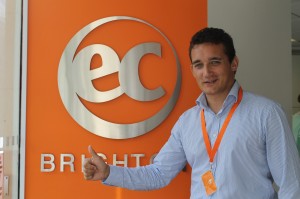 Hi everybody!
Last day for me at EC Brighton! Well…. I think I have said this like three times over the last month and I always go back to Brighton! 🙂
Friends usually said that it's tricky to organize more leaving parties…
I am now getting ready for a new exciting job in France, in Le Havre, where I'll be working for the local council.
Like many people, I will definitely miss Brighton, the EC staff, the students and Ole parties!
I will go back to Brighton for a weekend this summer so I'll see you soon!  😉
Simon
=====
EC Brighton offers various English Language Courses, including Business English Courses.
Comments
comments