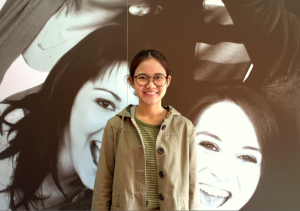 Hi! My name is Tongta Jitdee, I'm 21 years old and I come from Thailand. I am studying an Intensive English course in Brighton at EC. I love many kinds of art such as drawing, taking pictures as well as playing music, especially the piano!
Why did I choose Brighton?
Actually, I didn't know about Brighton before. I just wanted to study an English course for my long summer holiday, but my aunt who has been working in studying abroad recommended me to study at EC Brighton because of the good environment. So that's why I'm happy to be here!
Tell us something about your lessons, the course, your teachers, your host family…
Before I came here, I was worried about everything because this is my first time away from my family and my close friends. I was afraid that I might feel lonely, but now I know there is nothing to be anxious. I have good teachers (Robin and Angela). They never make me feel bored because of the interesting lessons!
In addition, it was a good opportunity to meet friends from different countries, they are all friendly. Lastly, I think I'm so lucky to be with a lovely host family, they are not only cooking dinner and doing the housework for me, they also give me good advise, help me with my English and they are very friendly.
Brighton
This is my first time in Brighton. I think Brighton is very peaceful and interesting city so I'm so glad that I chose to study here because I'm easy-going. Everyone is so friendly! I love being here.
What do you expect of this experience?
I expect I will improve my English language skills after finishing my course and I think I can get a lot of experiences from EC and Brighton such as friends, teachers, host family!
Comments
comments