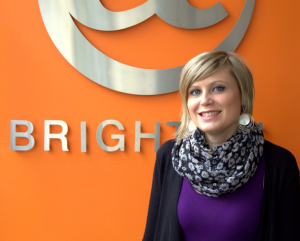 Hi! My name is Alexandra, I am 24 years old, from France. I am a hairdresser in my country. I have been studying English in EC Brighton since September. I studied an Intensive English Course for 8 months, but now it is time to leave and start working!
Actually I decided to come to Brighton for a new experience, meet people from different nationalities and learn English.I found EC School was for me a good opportunity to do it!Thank to my teachers I improved everyday my language skills, so thanks a lot to all of them. They are exceptional, very friendly and helpful. I met a lot of friends and we had lots of fun!
I used to live in a host family, it was really helpful for my first step into the city. The members of my family are very nice and they cooked delicious meals!
Now I am staying in Brighton just working and I hope I will find time to see everybody again!
Thanks a lot!
Comments
comments