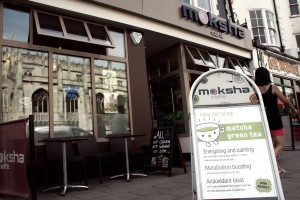 One of the great things about Brighton is the number of small independent cafes and restaurants. I belong to a Meet Up group in Brighton who meet once a month to meet, chat and drink coffee in one of these many cafes. One of my favourites is Moksha on the London Road, but you don't have to go far to find them.There is a cute tea shop in St Georges Street just round the corner from school called 'The Tea Cosy' which is really tiny, is decorated with lots of souvenirs of the Royal family and serves tea in traditional China cups.
It's also possible to try food from many different countries. I'm a regular customer at Ekagan in Sydney street, which serves Japanese and some Korean food. There is also a really good place selling Mexican food called "'La Choza' It's really popular but you can't book at table, so get there early.
Sue
Learn English in Brighton at EC!
Comments
comments