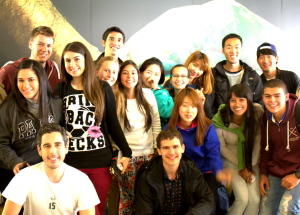 Hi! I'm Stephanie Nunes, I'm 18 from Venezuela.
Stephanie, why did you choose to study in Brighton? :
I choose Brighton for a new experience, meet people from different countries around the world and learn English, so I decided to study Academic English in Brighton. Also, Brighton is very close to London and offers a unique mixture of beach, city and countryside. It is famous for nightclubs and varied arts and cultural scene
Why did you choose to study at EC? :
Because the school has a very good organization and many activities during the week, that I can improve everyday my language skills.
What did you enjoy the most about your time studying at EC Brighton? :
I enjoyed to make friends from around the world, went out every day because Brighton is very safety than my country and enjoyed it to have the beach very near.
Comments
comments