My experience in EC English School in Brighton was wonderful. I met a lot of people of every nationality and I created a great friendship with them. I hope I will see them again. In this school I learned a lot of new things in English and I improved my English. My favorite activity was "speaking" with my teacher Sally, a very nice person. I miss her. Brighton is a very beautiful city with a lot of events at night. I recommend this place to everyone who wants to improve the language and also to spend nice holidays. I'll remember this trip. Thanks to everyone!!
Ilaria from Italy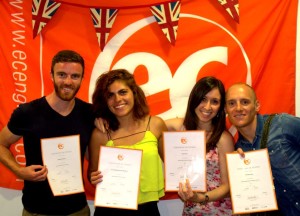 I came to Brighton because a lot of my friends told me it would be great here. I chose EC because of the price, the good residence and because I've just heard very good things about it. For me, I liked the class with both of my teachers (Leyla & Simon). The residence was ok. I'll recommend EC to a friend. The welcome event and the pub night were best way to meet new people. I'll remember the city, my new friends and the many memories. I will miss it! 🙁
Simon from Switzerland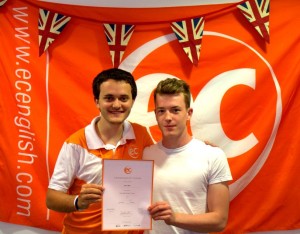 The reason why I chose Brighton was that I love the sea. I's quite near to London and has a beautiful landscape. I could improve my English amazingly. now I can talk with my friend fluently and can understand what they say!!
Thanks a lot
Hikomaru from Japan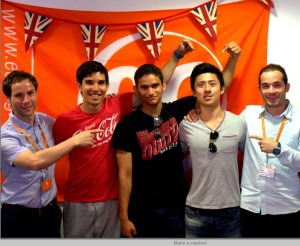 Comments
comments