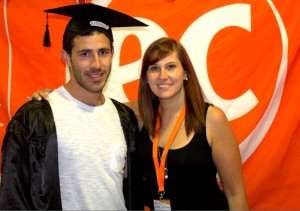 Hi guys,
My name is Rigoberto and I studied a General English course in Brighton at EC.EC Brighton is the perfect mix between meet people( from different countries), learn English, improve your skills and have amazing experience.
For me EC Brighton is an incredible school because have an fantastic staff available to help student in any situation. I will remember all my friend form 10 different countries and my teacher Chris Harold.
I would recommend EC because let me enjoy one of my best experience in my whole life!
Thanks EC!
Comments
comments