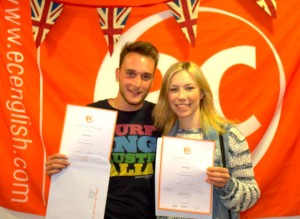 Hi guys,
I'm Rebeka and I studied and English course in Brighton.
I'd heard about Brighton and I thought it was exciting. I learned a lot of things in English. It has just been a short time but I think I can speak English much better.
I really liked the pub night because I've meet a lot of students. Lessons were very funny and they haven't been boring. I liked the most the food and my host family .I would totally recommend this experience: I'm made friends who come from Brasil, Turkey,Slovakia… I liked Brighton so much so I will remember everything! Learn English in the UK with EC!
Comments
comments