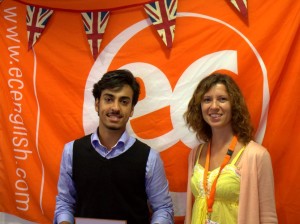 My name is Abdulelah and I come from Saudi Arabia.
I chose this destination because I wanted to learn English in the UK. My English is getting better. I joined some activities and I liked the teachers a lot because they are really really nice, as well as the students. It is really nice to meet students from other nationalities because speaking with them improved my language.
The accommodation was very nice but I prefer the host family to be closer to EC School. I've made some friends from my country and from other nationalities and enjoyed my stay in Brighton.
Comments
comments