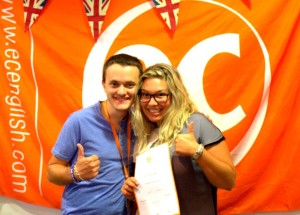 Hi my name is Serena from Italy.
I loved this experience. I chose Brighton and EC school because my friends had advised it to me. The school is very good and the teachers are professional. I loved the lessons, in particular "English for work"
I would recommend EC Brighton to my friends!!!
I was a special experience and I hope that I have improved.
Thank you for everything!
Comments
comments