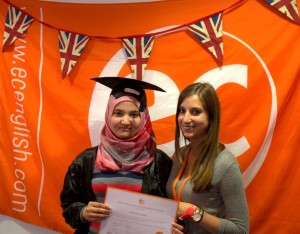 Hi my name is Amina, I am from Libya.
At the beginning I'd like to say thank you to EC School team for their efforts to teaching us!!
It was a lovely experience! I learnt a lot because when I arrived I started to study an Academic Year course in Brighton at elementary level because I couldn't speak very well. Now I'm an intermediate student and got a 5.5 score for each skills and overall 5.5 in IELTS exam.
Regarding speaking I improved my English skills at EC School so I recommend it to all my friends because it is a useful place to learn English and make friends from other countries at the same time.
Comments
comments